Our Mission:
To empower individuals of all abilities to take charge of their own learning and lives, making it possible for them to be competent, caring and contributing members of society; and to provide learning opportunities for families, professionals, and communities to support those efforts.
---
Diversity, Equity, and Inclusion Statement
IRL is committed to promoting a culture of mutual respect and acceptance of all individuals by embracing diversity, ensuring equity, and fostering inclusion.

Diversity - We welcome and embrace diverse backgrounds across all facets of TES/IRL including employment, services, and community outreach.
Equity - We commit to creating a non-biased culture of empowerment, respect, and belonging.
Inclusion - We actively foster opportunities and invite contribution and participation from all individuals.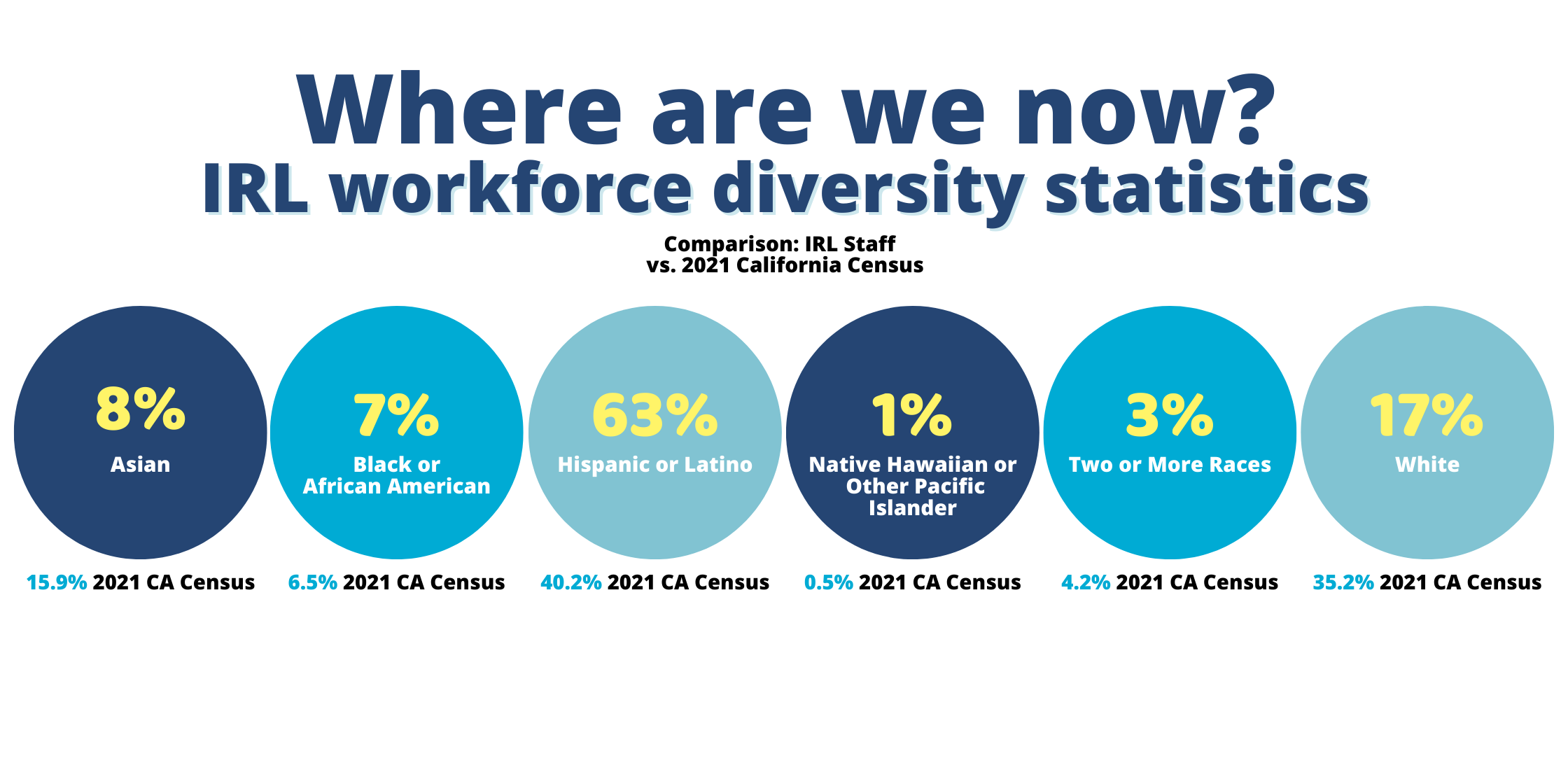 2023 - 2023 Holidays
2023
January 02 - New Years Day
January 16 - MLK
February 20 - President's Day
April 03 - Cesar Chavez Day
May 29 - Memorial Day
Job Opportunities
The Company appreciates those employees who recommend friends or acquaintances for employment. Your referrals are welcome at all times as the Company knows of no better recommendation than the interest of an enthusiastic employee: Refer Friends and Family
Looking for job advancement, please review TES & IRL job boards: TES Job Opportunities / IRL Job Opportunities
Recent Job Listings